Mt Vernon Baltimore Haunted Pub Crawl
Mt Vernon Baltimore Haunted Pub Crawl | Baltimore Ghost Tours
To order by phone call: (877) 293-1571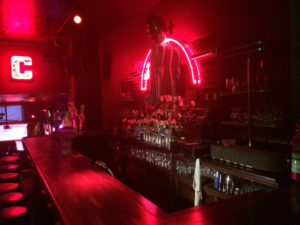 Walk among the spirits and learn the compelling history of Mt. Vernon on our new Mt Vernon Baltimore Haunted Pub Crawl.  Mt. Vernon, perched upon a hill above Baltimore's Inner Harbor, boasts the city's most beautiful architecture and counted the city's elite among its residents.  Some are still calling the shots from beyond the veil.  Raise a glass to the grand dame who will make sure you're not wearing a similar outfit, or to the librarian who never takes a sick day. We'll visit some of Mt Vernon's most glamorous watering holes and its late night hotspots on this two hour journey into the unknown. Tales of Mt Vernon's spirits will haunt you long after the tour is over.
Prices: $20/pp, 21 and over only. Valid ID required.
Dates: Thursdays- Saturdays in March-November.  This tour is subject to cancellation if less than 4 people sign up. If the tour is cancelled, all guests will receive a full refund.

Tour departure point: All Mt Vernon Baltimore Haunted Pub Crawl Tours depart from the Marquis De Lafayette Statue in Mt Vernon park- near Baltimore's Washington Monument on Charles St. This is conveniently located just adjacent to the Charm City Circulator Purple Route stop 307 in Mt Vernon. A map showing the exact location is here. The tour will end at The Owl Bar.
Group Tours: This tour is available to be booked as a group tour on the night of your choice, subject to guide availability. Please see our group tours page for more information.