About
Baltimore Ghost Tours: Leading Haunted Tours in Baltimore Since 2001 | Original Fells Point Haunted Pub Crawl Tour
Since 2001, locally owned and operated Baltimore Ghost Tours has regaled thousands of locals and visitors alike  with spellbinding tales of Baltimore Maryland's haunted history on our walking tours! Please check our calendar to see all the tours that we have running tonight- please note that the Wicked History Tours are not haunted tours- they explore the scandalous history of Baltimore.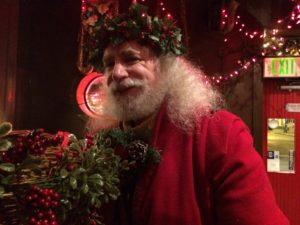 Holiday Haunted Pub Tour 2016

To order by phone call: (877) 293-1571
Join the Ghost of Christmas Present for a spirited holiday pub walk. Cliff Long, an anthropologist, historian, actor, musician and lover of good stories, portrays Charles Dickens' timeless ghost on a haunting voyage through Fell's Point. This tour will last 2.5 hours and visit 3-4 pubs. 21 and older only.

Picture Fell's Point, in Baltimore, Maryland, as it was, a rowdy seaport town, the birthplace of the sleek and dangerous clipper ship. Its streets were full of sailors from foreign lands spilling off ships, immigrants anxious to start a new life, and ladies of the night looking to make ends meet. Given this explosive combination, is it any wonder that many ghosts remained behind? Join Baltimore Ghost Tours on a walking tour or haunted pub crawl to explore the many haunted taverns, shops, and residences of Fells Point. But don't stray too far from the group because you never know when you'll find yourself face to face with the unknown.
Corporate Events, Convention Groups, Birthday Parties, Bachelor and Bachelorette Parties, and More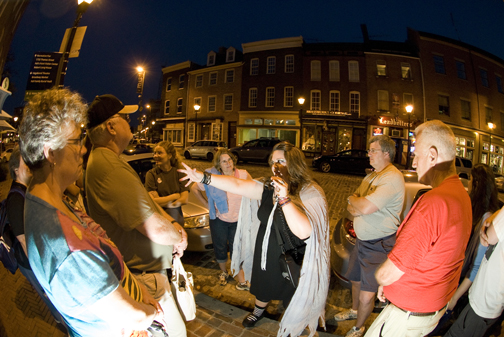 Looking for a fun and memorable corporate event, an after hours event for a convention group, a birthday party idea, a bachelor or bachelorette party idea, or an entertaining program at your school or senior center? Our Ghost Tours, Ghost Talks, and Fells Point Haunted Pub Crawl Tours are a great way to spend an evening in some of the most interesting neighborhoods in Baltimore, historic Fell's Point and Mt Vernon neighborhoods. We have 13 tour guides, and 16 years of experience handling large group tour events! Please see our group tours page for more information.
Our Tours in The Media


Haunted Pub Crawls: Imbibe With Spirits on a Paranormal Pub Tour

Mingle With Ghosts at Fells Point Haunted Pub Crawl


Best Ghost Tours in Maryland
History of Baltimore Ghost Tours
The Original Fells Point GhostWalk is a Certified Authentic Baltimore Tour. We are members of the Baltimore Convention and Visitors Bureau and The Baltimore Tourism Association.
When owners Amy Lynwander and Melissa Rowell set out to research ghost stories of Fell's Point, they started knocking on doors, talking to residents and bar owners, and combing through documents at libraries. Their findings were revealed during the Fell's Point Ghost Walk Tour in October 2001.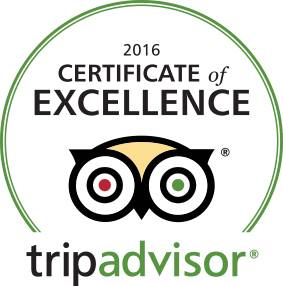 In July, 2005, they published their first book of Baltimore ghost stories, Baltimore's Harbor Haunts: True Ghost Stories.
While researching their book, the duo uncovered stories from Baltimore's Mount Vernon neighborhood and began the process all over again to createa new haunted walking tour, the Mount Vernon Ghost Walk Tour, which debuted in September, 2007.
In September of 2014 they launched a sister tour company, Baltimore Wicked History Tours, which explores the dark history of Fells Point and Baltimore's Mt Vernon. The Fells Point Wicked History Pub Tour, The Wicked Brews Pub Tour, and the Mt Vernon Wicked History Pub Tour are all under the Baltimore Wicked History Tours banner. This is a history lesson like no other!